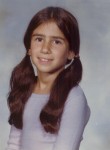 If you ask any of my older relatives, the ones who call me "Maddie," they'll tell you they always knew I'd become a children's writer. "Remember when you wrote that story about the raccoon and the mask?" they say.  (They cannot remember my earlier work, "Mommy's Flying Birthday Cake," but no matter.) Of course I remembered the raccoon story. I wrote it for Mrs. Sinha's fifth grade class and frankly, there have been a number of times when I've worried that it was the height of my children's writing career. The story (raccoon bobs for apples at a Halloween party, mask shrinks, hijinks ensue) had an arc and a climax, though if I were writing it today I would probably torque up the tension.
Anyway, I went to high school and then to college and I didn't become a children's book writer. I became a journalist. ("I always knew you'd become a journalist," a high school friend told me at a reunion once, "because you were the puzzle page editor in Mrs. Sinha's fifth grade class." You see? Fifth grade was clearly a pinnacle year.)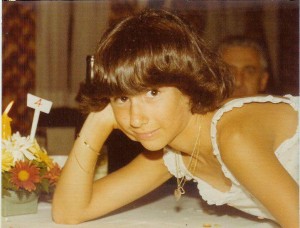 I wrote for newspapers for a long time, mainly for The Roanoke Times in Southwest Virginia, where I grew up. I still do some newspaper writing on occasion, and I don't believe they've lost their importance. Context and connections, that's what they're all about. (If you don't have a newspaper subscription or if the newspaper in your town has died a slow and torturous death, I still urge you to go and pick one up at the newsstand and find the things that connect you to where you live — or thereabouts. Things like how many people in Southwest Virginia like sweet tea, or how many couples look alike on the wedding pages, or if Mrs. Kingsly's son really did the things the police said he did, or whether or not this was the biggest snowstorm since 1932. I'm digressing again. I do that.)
In 2000 my husband wrenched me away from Southwest, Va., which has redbud in the spring, snow in the winter, and bluegrass all year round. We moved to Boston, Mass., where it got dark by 4 o'clock and the snow stuck around until April. I didn't want to go and I wrote a poem about it. Despite my feelings at the time, I ended up loving Boston. Still do, for reasons way beyond The Red Sox.
While I was there, I took a writing class, and then followed up with grad school in creative writing at Boston University. I also started writing for magazines, which people kept for a month instead of a single day. I joined SCBWI and I joined a critique group. I got serious about writing and revising and submitting. Then we moved again, this time to North Carolina, where I joined another critique group and got serious about writing and revising and submitting (are you sensing a pattern here?) We moved again in 2005, to Northern Virginia. I joined another critique group. Wash, rinse, repeat. Only this time? This time I got an agent. And an editor. And a book! The advance helped pay for our new furnace.
These days, I continue to work on stories for children and adults, as well as essays, articles and newsletters. We still need to repair our fireplace and get a new liner for the chimney. Which is all a long way of answering the question: Why do you write? I write because it's pretty much the only thing I can do. I play the guitar badly, I cannot clean, and I'm no good at math. I write because it keeps me sane. I write because I love telling other people's stories as well as my own. And I write… I write for heat.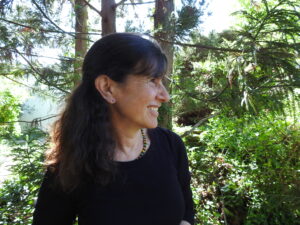 Save