Writing Samples for Madelyn Rosenberg Lazorchak
Visit the NeighborWorks blog to see my regular content. Other highlights include: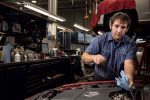 • View more of my stories and profiles from Arlington Magazine.
• View some of my favorite newspaper articles and essays.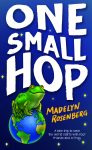 • One Small Hop comes out from Scholastic on June 1, and the publisher has posted a preview online.
• A preview is also available of Nanny X, a middle-grade novel about a nanny who is much more than she seems.
• More information about my books is available on my website.
For more information contact madelynruth (at) gmail.com.