In How to Behave at a Dog Show, Julia and Charles learn that their dog, Rexie, is not exactly best-in-show material. But he's best at lots of other things. We're betting your pet is best at something, too. Something quirky. Something sweet or mischievous or cool. Something that makes your pet the best pet for YOU.
For instance, I've got a candidate for Best Plumber right here: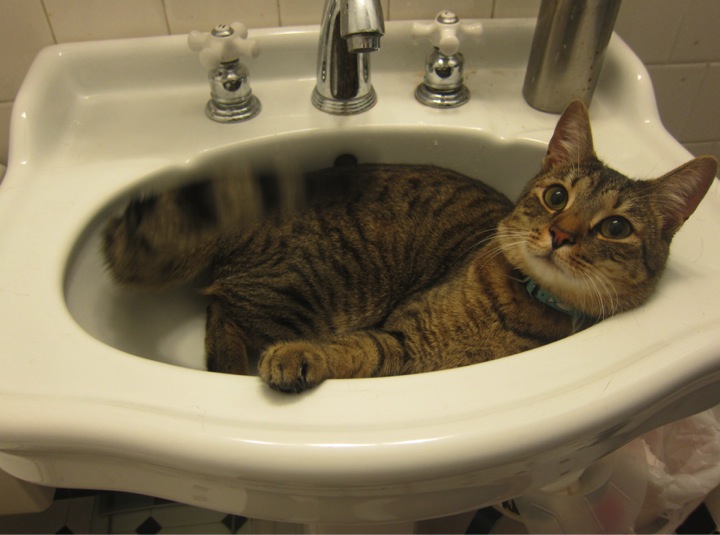 We'd love for you to share your photos of your pets doing what they're best at on our new tumblr page: bestinsomethingpets.tumblr.com. We'll be publicizing this more as we get closer to our pub date (9.15.15) but until then, we're slowly introducing the page to our animal-loving friends. We'd love to have some photos on there by the time we tell readers to tune in, so if you have the inclination, please submit!