If you've ever been in a writing group, here is what you know: Some of the best stories ever written have not actually been published. Their pages are shared — consumed — by the rest of the group. A year passes. Two. We ask after a character whose life we have followed, but whom no one else has had the chance to meet.
How's Symphony? How's Cara? Hey, what's up with Miranda these days?
We think: Come on, Writer Friend, finish up.
We think: Come on, Publishing Industry. Recognize!
Sometimes, it never happens, and the group members (or former group members) remain the only people fortunate enough to read and be changed by these manuscripts. But sometimes, we get lucky and we are able to say: Finally.
That's what I'm saying that today because Dana Cann's Ghosts of Bergen County, (Tin House) is out in the world. That's why I'm grabbing you by your virtual shoulders and saying: Read this.
I can't tell you exactly when I first met Ferko, Mary Beth, Jen and Amanda in Ghosts because these last years have gotten blurry, along with my vision. But I can tell you that these characters and their intersecting lives have never left me, and that seeing Dana's debut novel published is one of those all-is-right-with-the-world moments. The book is out next week, though you can find some copies now. I hope it soars.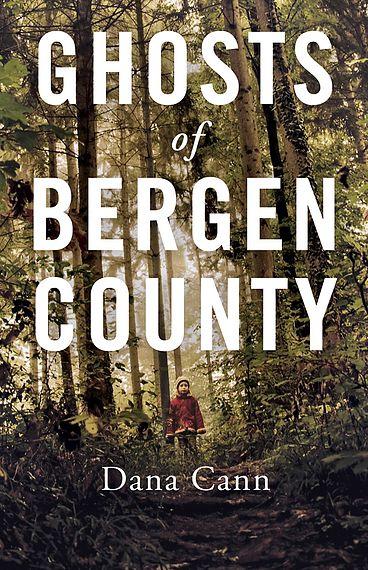 I normally use this space to write about kidlit, so I should probably note that Ghosts is for adults. You can check out Dana's website to find out more, or follow him at @dana_cann.
And to the rest of you whose manuscripts I've read and admired and loved: Keep going. Finally is one of my favorite words.

Dana will be reading from Ghosts at Politics and Prose on April 30 at 6 p.m. and at Barnes & Noble (Bethesda Ave in Maryland) on May 6 at 7.