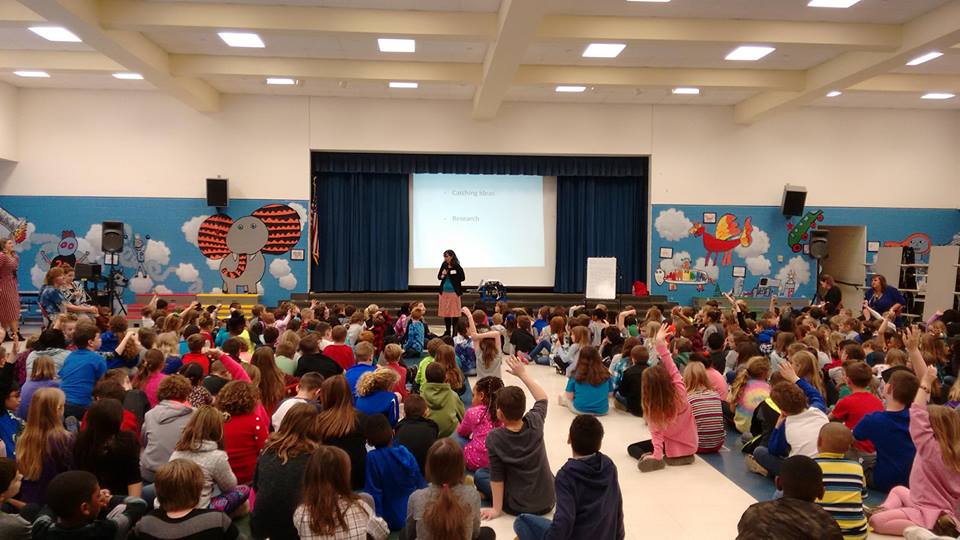 Because my books are for all ages, I love to visit with kids of all ages. I'm happy to visit classrooms, scouting troops and other organizations to talk about writing, character, and storytelling. Options range from large groups to small, intensive classroom workshops. I also love appearing on panels to discuss various aspects of children's literature, so long as those panels have diverse representation.
For speaking fees and other information, contact me at madelynruth (at) gmail (dot) com.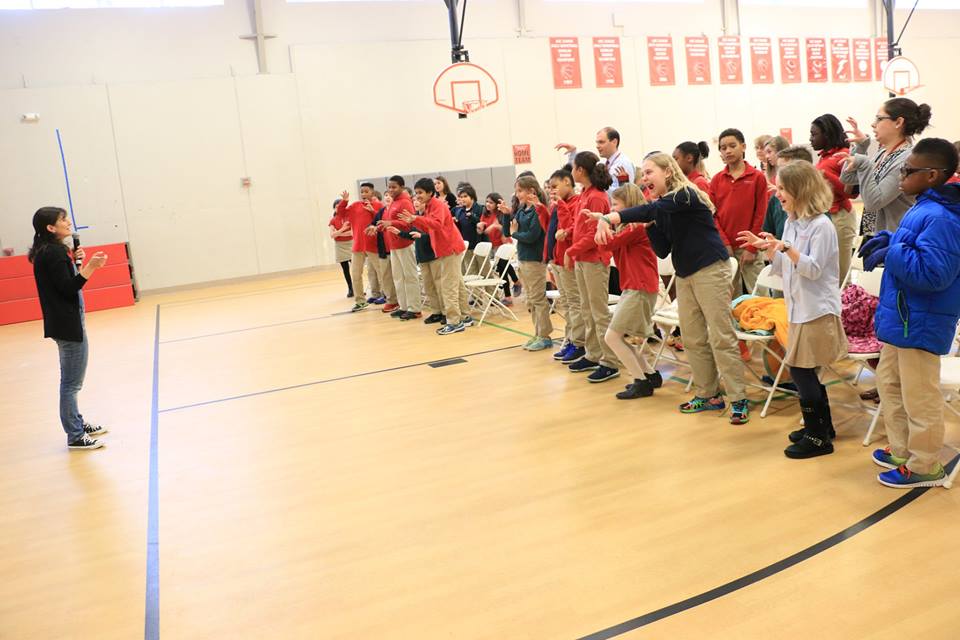 Some themes of my writing workshops have included:
-Storytelling for Life. Almost every job includes some type of storytelling. In this presentation, I talk about how I started writing, and how storytelling is an essential part of other jobs, too. Talk also includes discussion of revision and exercises for getting over writers block.
-Collaboration: Working together to tell a story. For younger kids and for older kids, I go through a variety of ways to help kids work on a story together. Includes discussion of setting, character, plot and more. (Wendy Shang and I also do a joint presentation on this!)
-Make your own monster: Building a Character. We talk about characters, and how well we have to know people (or monsters) before we write about them. Students will imagine their own monsters and figure out what really makes them tick.
-Researching Historical Fiction: Where do you start? How do you begin your research? What would you were include if you were include if a story was taking place in 2017? 1917? Discussion includes my two historical fiction books: Canary in the Coal Mine and This Is Just a Test.
-Setting the Scene: Fun exercises to help students with world-building.
– Writing is a Schmutzy Business: For younger kids, ages 4 and 5, we talk about The Schmutzy Family and how to share stories about their own schmutzy experiences.
-Promises, promises: For younger kids, ages 4 and 5. We talk about Happy Birthday, Tree, and the sorts of things we'd like to do to help the world, not just at Tu B'Shevat, but year round.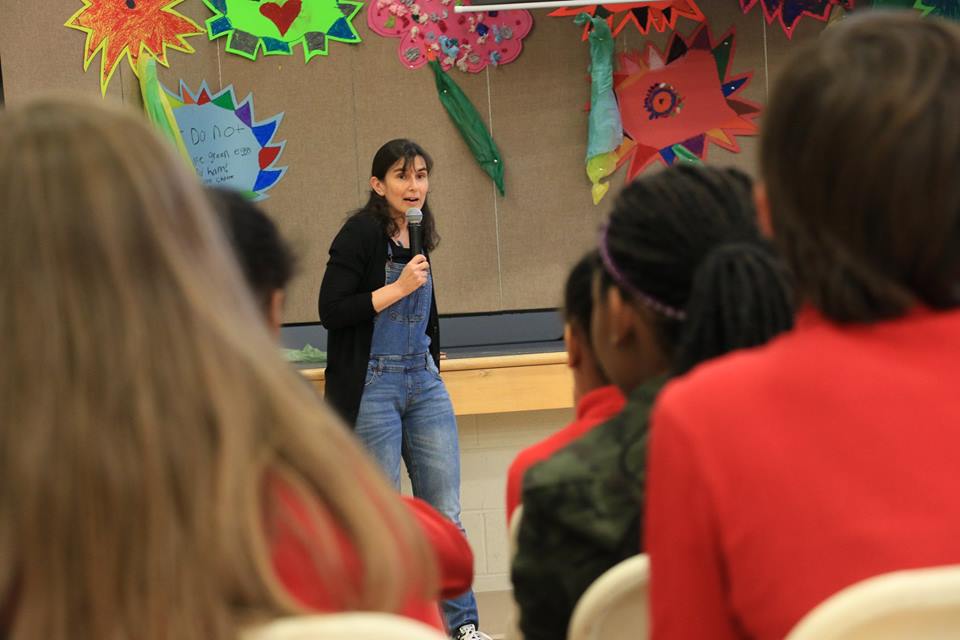 Have you considered working with a bookstore to give kids a chance to preorder signed books? Many bookstores offer schools a discount. If you don't have a bookstore near you, I'm glad to put you in touch with my local indie!
Before an author visit — live or via Skype –please …
-Make some of my books available to your students through your classroom or school library. A visit is more meaningful if the students have heard the work of the person giving the presentation.
-Have students think about questions ahead of time.
Here's an article from Dan Gutman on successful author visits.
Here's an article from Kate Messner on how to have a successful skype visit.