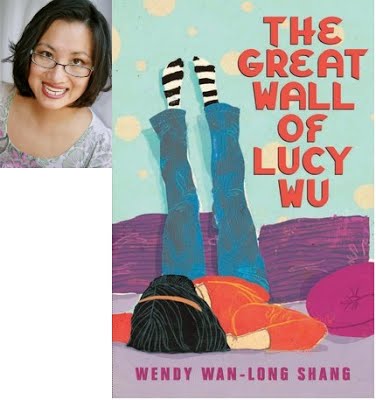 Wendy Shang is the author of THE GREAT WALL OF LUCY WU and THE WAY HOME LOOKS NOW.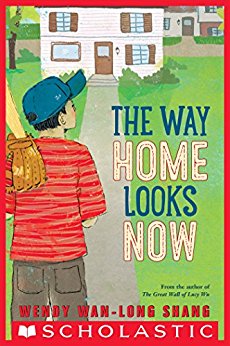 She is also a complete and total slacker when it comes to keeping up her website, which apparently expired right before our new book, THIS IS JUST A TEST, came out, so I put up this page so you could learn about her. She has since gotten it back online, but you know, I think I'll leave this here a little longer anyway.
Her official bio, via her agent at Adams Literary:
Wendy Wan-Long Shang is the author of The Great Wall of Lucy Wu, which has received several awards, including the Asian-Pacific American Librarians Association's Children's Literature Award for 2012 and a place on six state reading lists. You'll find The Way Home Looks Now on the Washington Post summer reading list. Wendy has worked on behalf of children as a juvenile justice attorney, a tutor at an elementary school and a juvenile facility, and a Court-Appointed Special Advocate, but her most joyful roles have been as a mother and children's book author. She also shares her love of children's books as a Ready 2 Read volunteer with her local public library, bringing library programs to child care centers. And she recently took a job as a special projects coordinator for the Pretrial Justice Institute. Her co-author for This is Just a Test is blaming that for letting her website lapse and disappear.
Wendy lives in the Virginia suburbs of Washington, DC with her husband and three children.
If I were a bad friend, I would fill this page with pictures of Wendy with her eyes closed or her mouth full of food. But I am not so I'll just  leave this note to tell you that her writing is amazing, her books are full of heart and depth, and you should follow her on twitter at @wendyshang. Her new-and-improving website is up at www.wendyshang.com. And if you want to leave a message for her here, I will make sure she gets that, too.
Save
Save
Save
Save
Save