After spending the past week watching generous bloggers reveal the cover of my own book, I am super psyched to be able to show off someone else's. And so… (insert respectful and eerie silence here) … presenting: Sweet Unrest by D.C.-area author Lisa Maxwell: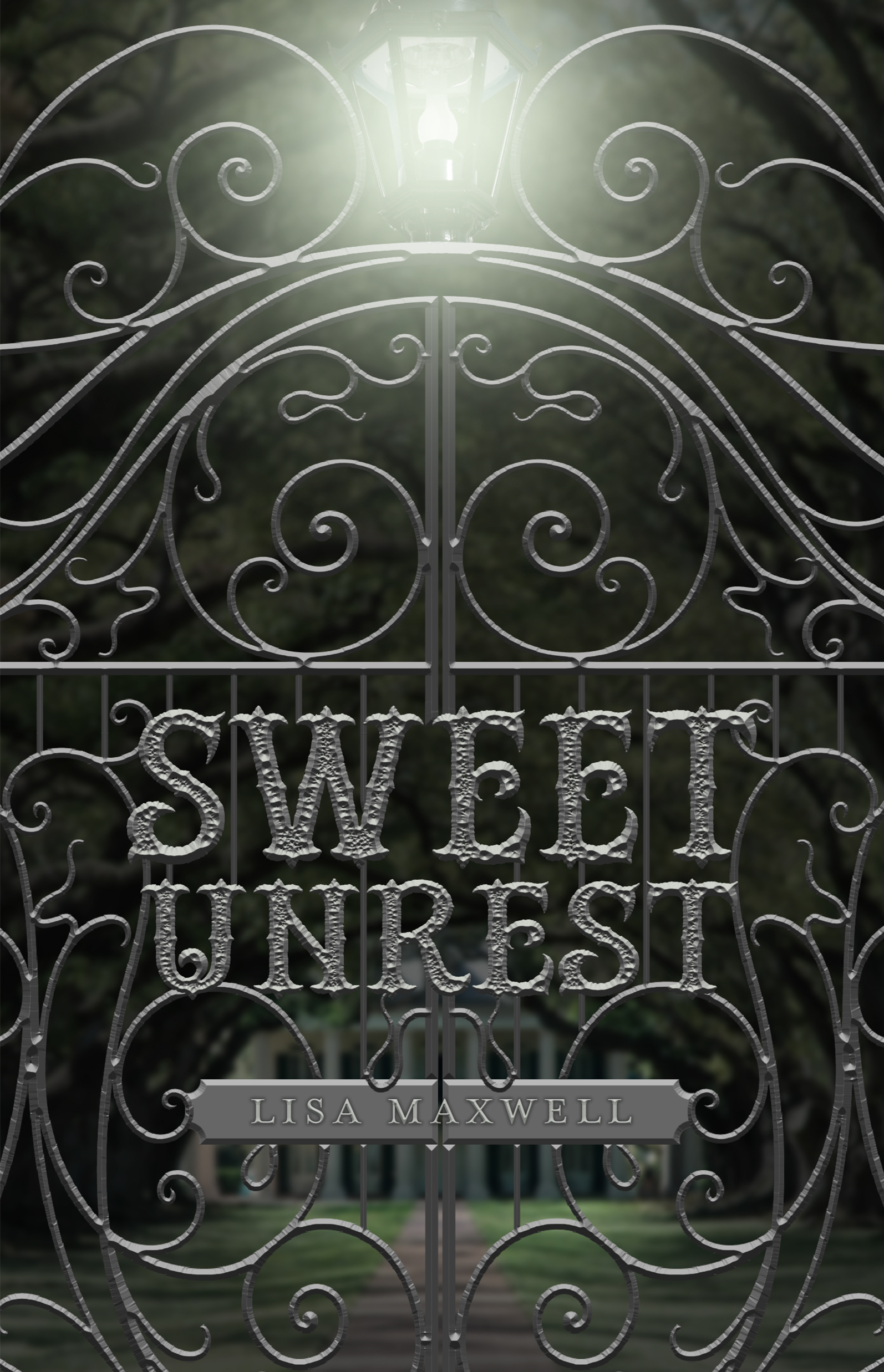 Here's the blurb: Lucy Aimes has always been practical. But try as she might, she can't come up with a logical explanation for the recurring dreams that have always haunted her. Dark dreams. Dreams of a long-ago place filled with people she shouldn't know…but does.
When her family moves to a New Orleans plantation, Lucy's dreams become more intense, and her search for answers draws her reluctantly into the old city's world of Voodoo and mysticism. There Lucy finds Alex, a mysterious boy who behaves as if they've known each other forever. Lucy knows Alex is hiding something, and her rational side doesn't want to be drawn to him. But she is.
As she tries to uncover Alex's secrets, a killer strikes close to home, and Lucy finds herself ensnared in a century-old vendetta. With the lives of everyone she loves in danger, Lucy will have to unravel the mystery of her dreams before it all comes to a deadly finish. Sweet Unrest comes out in October 2014 from Flux Books. (ISBN-13: 978-073870812)
With my own mind so wrapped up in dreams lately, this synopsis intrigued me immediately. And I love the darkness and light on the cover, and the gate that looks like it would be cold to the touch.
Interested in learning more about Lisa? Visit her website at http://www.lisa-maxwell.com. Interested in winning a signed copy of the book, along with a cool New Orleans-inspired pendant? Hafsah over at Iceybooks is in charge of that, so pay her a visit and sign up.
Meanwhile, happy reading. And sweet dreams.