In the months ahead, the UK's Kate Ormand will be publishing books in different kid lit genres, but unless you look closely, you won't realize that. That's because Kate is publishing under two different names. Her dystopian YA, Dark Days, can be found under Kate Ormand. Her picture books, The Upside Down Fish and Pierre the French Bull Dog Recycles, are coming out under Kate Louise. Two names. Two web sites. Even two twitter accounts. But just one Kate.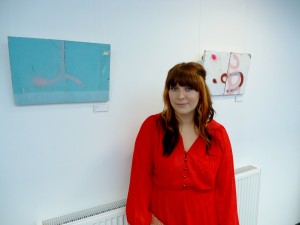 Me: What made you decide to go with two names and how is it working for you?
Kate: I wanted to keep the two mostly separate. My YA novels are quite dark, whereas the picture books are quite sweet and good fun. It made sense to me at the time to write picture books as Kate Louise and YA as Kate Ormand.
Me: Which came first: picture book or novel?
Kate: Novel. I love reading and writing YA so much and that was always my goal. My agent suggested experimenting with writing picture books as she writes them herself. I gave it a go while DARK DAYS was out on submission, the PB sold, and I enjoyed it, so I did it again!
 Me: Which is coming out first?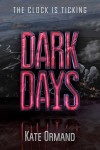 Kate: DARK DAYS will be my first published work, in June. The two picture books will follow in 2015.
Me: Are you a one-project-at-a-time person, or do you mix it up? How easy to you find it to go back and forth between different forms?
Kate: My main focus is usually just on the one project if possible. But as soon as that is out of my hands and with my agent or editor then I move on to playing with other ideas and working on other things. I find it easy to switch between projects if I take a minute to refresh my memory of the world and the characters and read a little bit of the work. Hopping between YA and PB is a little harder, but I just need to read something I've written in whatever style and I'm back in the zone!
Me: Are there themes or places that you tend to explore, both in your writing for your readers and your writing for older ones?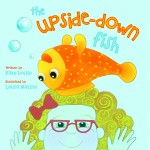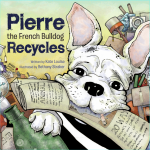 Kate: The character's journey in both is important. My picture books have gentle messages and happy outcomes. My YA might not be quite as cheerful but it's that conclusion, where the character has achieved something or found themselves or learned something that shines through in both.
Me: What age group do you enjoy writing for the most? 
Kate: That's tough. Both have their ups and downs. I probably enjoy YA most because it's so exciting creating something I love so much. However it can be really hard going and I often get the feeling that I'm never going to make it to the end! With picture books I don't get that feeling as much because they're so short, but I do feel the pressure as there's a lot to squeeze in to a much, much smaller word count. Seeing the illustrations is amazing, too! I love both.
Me: What has writing in one format taught you about the other?
Kate: Plotting, perhaps. Because there's such small word count in a PB and you have to get your concept, voice, theme, and story into fourteen spreads. So I guess that helps when planning a novel, which can get a lot more complicated the more the word count grows. I feel every piece of writing, whatever it is, is beneficial to me. I learn from everything I do.
Me: Is there a genre you'd like to try that you haven't tried yet?
Kate: I'd love to write some middle-grade. I'm playing with an idea at the moment while I'm in between projects.
To read more about Kate, visit her websites at kateormand.wordpress.com and katelouiseauthor.wordpress.com. She also has two twitter accounts: @kateormand  and @katelouisebooks