All kinds of buzz today in honor of Lisa Maxwell's upcoming novel Unhooked. (By upcoming, I mean Feb. 2, but I'm ready to get excited about it RIGHT NOW.) First, there's the cover. I'll wait for a minute while you take this in.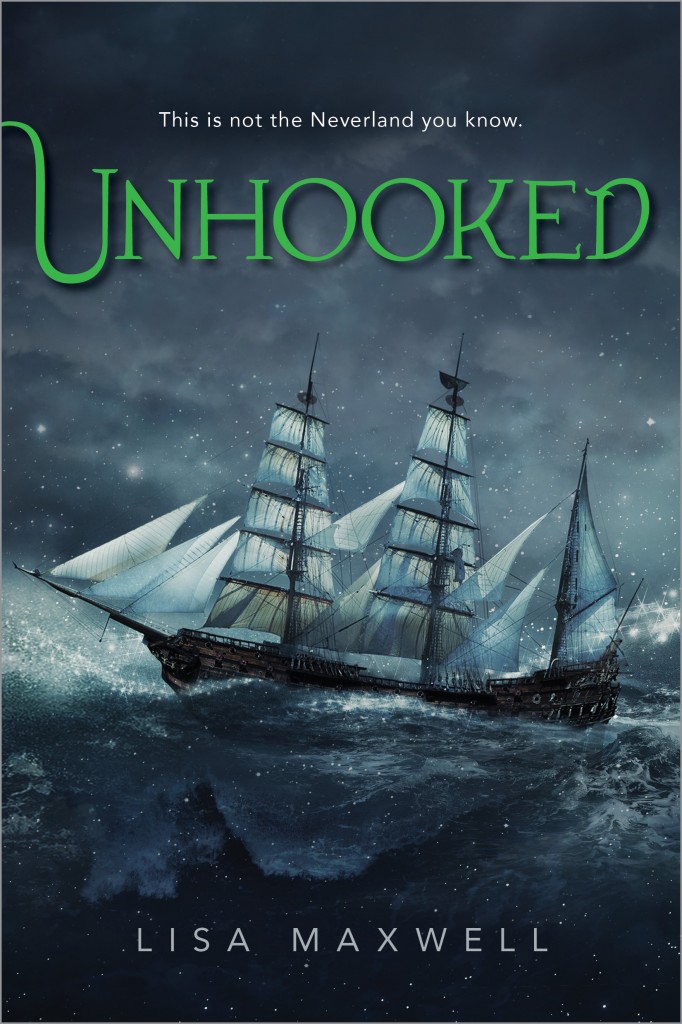 For as long as she can remember, Gwendolyn Allister has never had a place to call home. Her mother believes they are being hunted by brutal monsters, and those delusions have brought them to London, far from the life Gwen had finally started to build for herself. Gwen's only saving grace is that her best friend, Olivia, is with her for the summer.
But shortly after their arrival, the girls are kidnapped by shadowy creatures and dragged to a world of flesh-eating sea hags and dangerous Fey. And Gwen begins to realize that maybe her mother isn't so crazy after all…
Gwen discovers that this new world she inhabits is called Neverland, but it's nothing like the Neverland you've heard about in stories. Here, good and evil lose their meaning and memories slip like water through your fingers. As Gwen struggles to remember where she came from and tries to find a way home, she must choose between trusting the charming fairy-tale hero who says all the right things and the captivating pirate who promises to keep her safe.
Caught in the ultimate battle between good and evil, with time running out and her enemies closing in, Gwen is forced to finally face the truths she's been hiding from all along. But can she save Neverland without losing herself?
What are people saying about it? I'm glad you asked:
"Perfect for fans of AG Howard's Splintered trilogy and ABC's Once Upon A Time, this twisted Peter Pan retelling isn't the Neverland of your dreams — it's the Neverland of your nightmares."
~Sara Raasch, NY Times Best-Selling author of Snow Like Ashes and Ice Like Fire
 "The Stars Turned Away spins the classic Peter Pan tale into a tempting, spine-chilling adventure. Maxwell transports readers into the haunting, and yet breathlessly romantic, world of Neverland that will spellbind readers into making them wish they could stay forever."
~Christina Farley, author of the bestselling Gilded series
"This dark, violent, gripping and twisty retelling of Pan is so good, there's no going back to the original!!"
 ~Ellen Oh, Author of the Prophecy Series
But wait, as Ron Popeil would say (and I quote him more than I should) THERE'S MORE. To celebrate, you can enter to win an ARC of UNHOOKED and the first two books in each series by Sara, Christina and Ellen. But you have to go over here to enter: http://www.twochicksonbooks.com/
To recap:
Title: UNHOOKED
Author: Lisa Maxwell
Pub. Date: February 2, 2016
Publisher: Simon Pulse
Hardcover: 352 pages
Check it out!