My home state of Virginia has a hard-working, super-talented, kidlit crew and I wanted to show off a few of the picture books, YA and middle-grade novels coming out in 2016.  This isn't an exhaustive list; it's a start. And it's also a way to remind you of the many merits to reading local. (Make sure you say "hi" to these folks when you run into them at the hardware store or Harris Teeter.)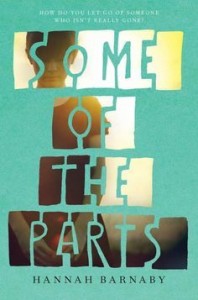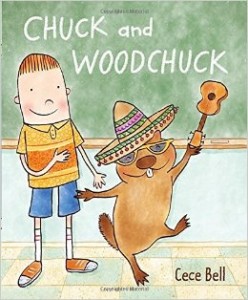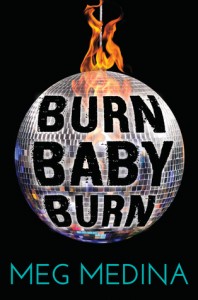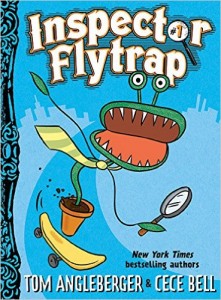 Picture Books
Chuck and Woodchuck by Cece Bell (El Deafo): The story of a woodchuck who helps two classmates forge a friendship. Cece's off-beat humor is always in tune! March.
Feathers for Peacock by Jacqueline Jules (Freddie Ramos series): Jacqueline Jules is well-versed in folktales. Here she comes up with her own pourquoi tale, blending bird myths from around the world to explain how the peacock got its trademark tail feathers. April.
My Vida Loca by Jacqueline Jules: This one is an early reader, the newest book in the series about Sofia Martinez, a spunky 7 year old who is always competing for attention in a large, loving family.
A Tree Grows Up by Marfé Ferguson Delano (Master George's People) Illustrated with gorgeous photographs, this National Geographic story for the preschool set tells how an acorn grows up to be an oak tree, including the stages of growth of a tree throughout the seasons and the years. July.
Santa's Underwear by Marty Rhodes Figley (Emily and Carlo): The revealing story of what happens when Santa can't find his underwear. Historically, reindeer always come to the rescue. Can they help here? August.
The Gingerbread Man Loose at the Zoo by Laura Murray (The Gingerbread Man series): I got to see this one in its beginning stages and can't wait to see the final copy, about our favorite Gingerbread Man on a class field trip. August.
Pigloo by Anne Marie Pace (Vampirina series): Pigloo is a brave explorer, seeking out new territories on his trusty sled. Not in time for this winter, but we'll have it for next! October.
Ferocious Fluffity: A Mighty Bite-y Class Pet illustrated by Henry Cole (Virginia) and written by Erica Perl, who is just over the line in DC (they did Chicken Butt together): A story about a hamster who terrorizes a class of second graders. I had a cat like this once, and loved him to pieces. Coming in July.
Nobody Likes a Goblin by Ben Hatke (Zita, Spacegirl): Goblin is a cheerful homebody who lives in a cozy dungeon — cozy until a gang of adventurers barge in and steal his treasure and his best friend, Skeleton. June.
A Fairy Friend by Sue Fliess (I'm a Ballerina): I saw a preview of this at a DC Children's Book Guild Meeting recently and it is super gorgeous and super fun! May.
Still a Gorilla by Kim Norman (Puddle Pug) Willy the Gorilla imitates a lion, a walrus, a billy goat, an alligator, and a kangaroo. But things don't work out when he's something he's not. What if he just tries to be himself? July.
Middle Grade
Booked by Kwame Alexander (The Crossover): A novel in verse that covers everything from soccer to girls to bullying to family, where Alexander always gets it right. April.
The Friendship Experiment by Erin Teagan: Erin's debut book (yay, Erin!) about genius-scientist-in-the-making Madeline Little, who is out to discover the cure for her newly messed-up life. November.
Jim the Wonder Dog by Marty Rhodes Figley: A true story of Jim, a hunting dog who has the powers to read minds. I want to believe! May.
Rocket and Groot by Tom Angleberger (Origami Yoda series): Spun from The Guardians of the Galaxy, Angleberger brings his own trademark humor to this story of Marvel heroes Rocket and Groot, who have crash-landed on a planet made up of strip malls and killer toilets. March.
Inspector Flytrap by Tom Angleberger and Cece Bell: Tom & Cece have been BUSY this year, and this is the start of their long-awaited series of chapter books about a mystery-solving Venus flytrap. How could you go wrong? August.
Fuzzy by Tom Angleberger and Paul Dellinger (Horton Halfpott — Tom, The Sky Riders, Paul w/ Mike Allen): So I worked with both of these guys at the Roanoke Times, where Paul's sci-fi pursuits and writings were legend. I know only a little about the plot of this one, but I can tell you these two guys have been plotting this story for years and I have no doubt their joint effort will result in one of  my favorite books ever. August.
Young Adult
Burn Baby Burn by Meg Medina (Yaqui Delgado Wants to Kick Your Ass): A coming-of-age story set in the summer of 1977 in NYC. Meg's characters always feel deeply and (eventually) see clearly. Great cover. March.
Some of the Parts by Hannah Barnaby (Wonder Show): This story focuses on Tallie McGovern, who is coping with the death of her older brother. She discovers that her parents donated his organs, and while there's a part of her that acknowledges that he's gone, what will happen if she tracks down the recipients? February 16th — right around the corner!
Unhooked by Lisa Maxwell (Sweet Unrest): Pirates, fairies, monsters, and a Neverland that's different than the one you've heard about, the story centers around Gwendolyn Allister and a battle between good and evil. February (out now!).
The Land of 10,000 Madonnas by Kate Hattemer (The Vigilante Poets Society): As his dying wish, Jesse Serrano sends his cousins, girlfriend and best friend across Europe on a mysterious mission. April.
The Darkest Hour by Caroline T. Richmond (The Only Thing to Fear): Sixteen-year-old Lucie Blaise is working as a covert operator. Her mission? Track down and interrogate a Nazi traitor about a weapon that threatens to wipe out Western Europe. July.
Defending Taylor by Miranda Kenneally (Catching Jordan): When she lies to cover for her boyfriend, Taylor's kicked out of private school. Now she's starting over at Hundred Oaks High. July.
Incognita by Kristen Lippert-Martin (Tabula Rasa): The sequel to Tabula Rasa, and there's a third book to look forward to as well. In this one, Angel is home again in New York City, but new mysteries and old enemies conspire to keep her from claiming the safety and happiness she's been working toward. Incognita is due out in October.
Illusion by Martina Boone (Compulsion): The last of the Heirs of Watson Island trilogy, in this one, Barrie must rescue her beloved and her family from evil spirits before it's too late. October.
The Boy Who Killed Grant Parker by Kat Spears (Sway): Luke Grayson's  reputation as a troublemaker follows him to rural Tennessee, where he moves with his Baptist pastor father. He's an easy target for Grant Parker, the local golden boy with a violent streak. But things go topsy-turvy when a freak accident removes Grant from the top of the social pyramid, replacing him with Luke. September.
Lead Me to Light by Danielle Ellison (Follow Me Through Darkness): The third book in Danielle's Boundless Trilogy is due out some time in 2016. Not sure of the exact month, but watch for it!
The Boyfriend Whisperer by Linda Budzinski (Em & Em): As President and CEO of Boyfriend Whisperer Enterprises, Lexi Malloy is her high school's undercover Cupid. One problem: She's stuck in the friend zone with her own crush. In time for next Valentine's Day, this releases in November.
Traitor Angels by Anne Blankman (Prisoner of Night and Fog) Romantic and exhilarating historical adventure about a girl who must unlock the secrets within Paradise Lost to save her father. May!
The Mirror King by Jodi Meadows (Incarnate) Princess Wilhelmina is ready for her crown, but declaring herself queen means war. The conclusion to THE ORPHAN QUEEN, which follow's Wilhelmina's journey from orphaned criminal on the streets to a magic-wielding queen. April.
Frost Like Night by Sara Raasch (Snow Like Ashes) This year is all about endings, I suppose. The conclusion to the Snow Like Ashes series is due out in September.
And just across the state line:
She's not from Virginia but she's just spitting distance away and I wanted to give a huge shout-out to PEEP AND EGG.  This picture book by Laura Gehl (One Big Pair of Underwear), due out TODAY, is about an egg that is too shy to hatch. Happy book birthday, Laura!
Want to look up some more Virginia writers and illustrators? Check out my pinterest page here. And here's a link to the Children's Book Guild of Washington DC's page of authors and illustrators who do school visits in Virginia, DC and Maryland. Are you a Virginia author or illustrator with a book coming out this year? Please be sure to add to this list in the comments!