It's a small world, and if you're in kidlit, it's even smaller.  This is a good thing, especially in Virginia, because it means that you get to bump into Hannah Barnaby on a pretty regular basis. I first met Hannah at one of the world's best author events, YAVA, formerly known as Teen 13 (and then Teen 14 and Teen 15). I met her again a few months later at a
Highlights
retreat, where she graciously sang to cover up my rudimentary guitar playing.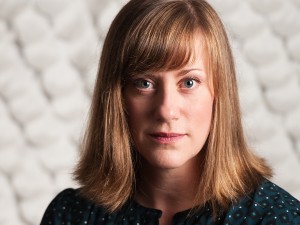 Anyway, I've mostly known Hannah as a YA author, but this spring, she's coming out with two (2!) picture books, which means I get to subject her to my usual questions about genre jumping.
Me: What's the first thing you ever published?

Hannah: A short story in Tenth Muse, my high school literary magazine. It was about a girl's experience during orientation in heaven, and it was truly terrible. (But given the recent success of "The Good Place," maybe I was ahead of my time?)
Me: As a professional writer, which came first for you: Chicken or egg, picture book or novel, fiction or nonfiction?
Hannah: Technically, the first book I was paid to write was Curious George and the Firefighters, when I was an editor at Houghton Mifflin. But the first book with my name on it was Wonder Show, an historical novel about a traveling sideshow.
Hannah: I've got two picture books coming out this year: Bad Guy and Garcia & Colette Go Exploring. And another one, There's Something About Sam, slated for 2019! I've also got an early chapter book on submission. Once I opened up to thinking about writing stories in non-novel forms, once those boundaries were loosened up in my mind, it became more and more fun to experiment.
Are you a one-project-at-a-time person, or do you mix it up? How easy to you find it to go back and forth between different forms?

I always have multiple projects going — it's the best way to avoid getting stuck or spinning my wheels on one particular story. But I find it difficult to work on more than one novel at a time, because of the large scale of the story and all the different characters and details involved. Picture books and chapter books are a great way to shift my focus for a little while, and because I'm a slow writer when it comes to novels, those shorter forms give me a sense of accomplishment when I actually finish something!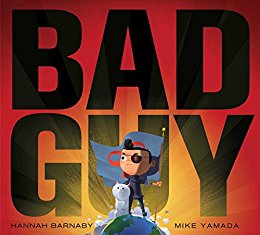 Are there themes or places that you tend to explore, both in your writing for young readers and your writing for older ones?
Almost every story I've ever written has been launched with a "what if" question. What if a regular girl found herself living among a cast of sideshow performers? What if a little boy who loved to play the villain with his little sister unwittingly taught her some of his tricks? So I think that sense of curiosity is what drives most of the stories I write.
What has writing in one format taught you about the other? 
I learned so much about story structure from working on picture books, and I've found it really helpful to apply that on a larger scale to my novels. I'm not a natural plotter, so any practice I can get is a good thing!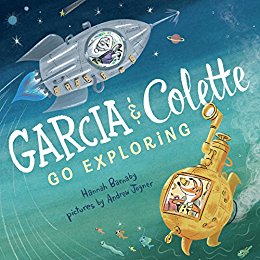 Is there anything that surprised you when you switched forms?
Because I had worked on picture books as an editor, I thought I was prepared for the experience of seeing someone else interpret my words in their illustrations. I knew there would be changes, and that I had to be flexible. But the absolute thrill of seeing the finished artwork by Mike Yamada for Bad Guy and Andrew Joyner for Garcia & Colette actually caught me off guard! (It's kind of addictive. And it'll definitely keep me writing picture books.)
Is there a genre you'd like to try that you haven't tried yet?
I've been working on a middle grade for what feels like forever! And with two kids in elementary school, I've been reading a lot of graphic novels lately, which are super fun. Young adult is my first love, but I'm definitely drawn to books for younger readers these days.
Save
Save
Save
Save
Save
Save
Save
Save
Save
Save