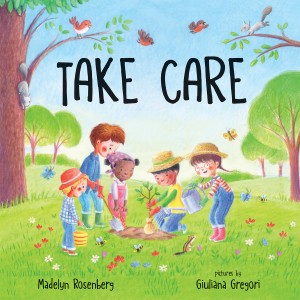 Take Care, a picture book about taking care of the world — and each other — came out this week. It's illustrated by Giuliana Gregori.
I write about where the idea for the book started over here and I don't have much to add, except that this is my 10th book — with my name on it, at least. Double digits!
That means, according to my friend Carrie, that I'm officially a "tween." It also means I'm still here, so I wanted to take a second and say thanks to everyone who has been a part of that, which more than likely includes you, if you're reading this. THANK YOU.
You can order Take Care through your favorite indie or my favorite indie.
You can also find it online.