This is pretty much the best mail a writer can ever receive: a packet from Mrs. Gagnon's first-grade class at Allendale Elementary School in Pittsfield, Mass. I got art work! I got book reports! And I got a quick lesson in how the 6-year-old mind works, which will help as I prep for my book festival visit on Nov. 9th.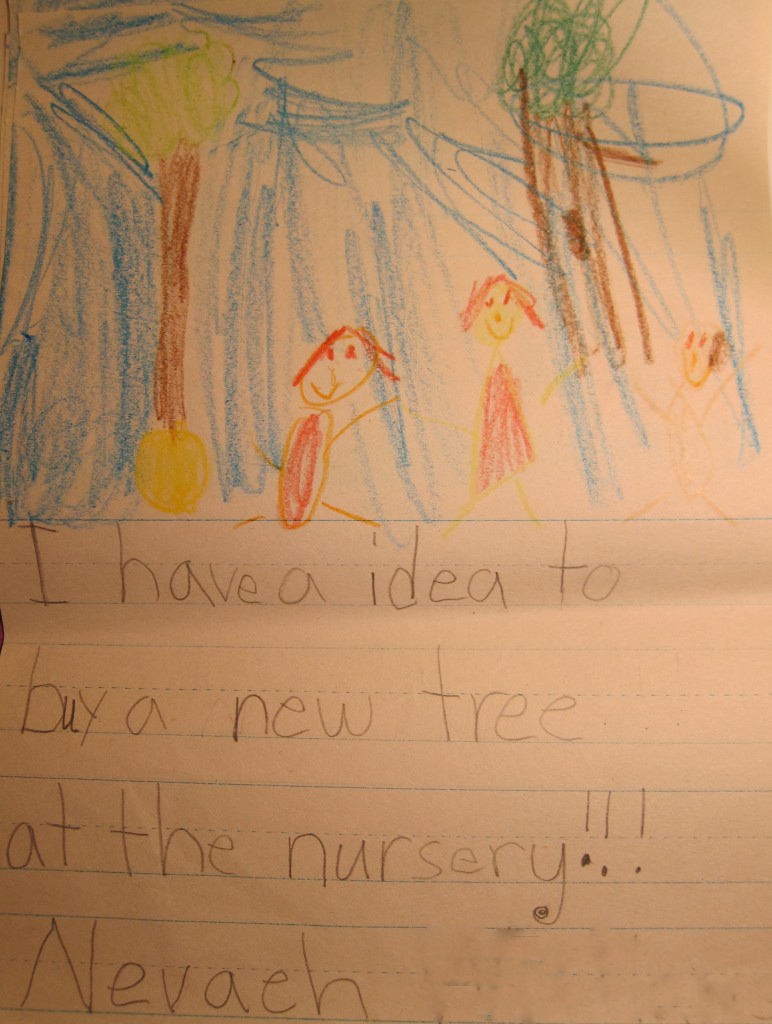 Mrs. Gagnon's class read Happy Birthday, Tree after a tree planting ceremony at their school, which came after a visit to the apple orchard for a class field trip. These kids are great tree lovers already. Here is a sample of what they sent. I can't post them all, but I am grateful for every picture in the packet. Thank you, Mrs. Gagnon's class!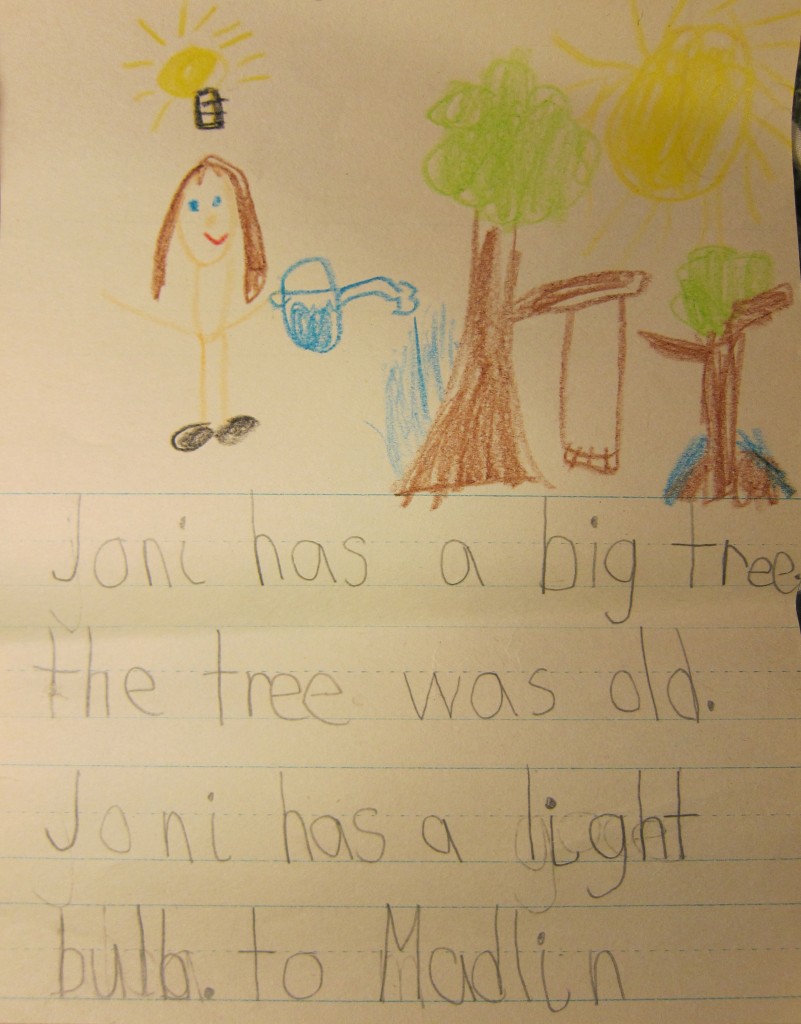 (The above note was from Brady. Thanks, Brady!)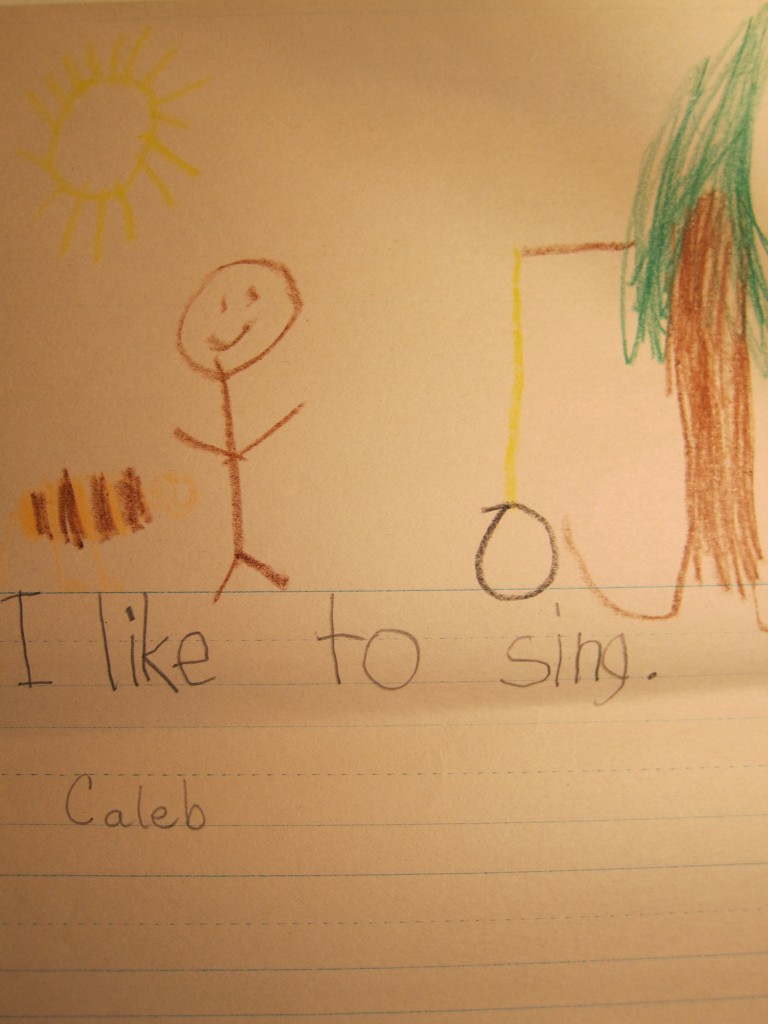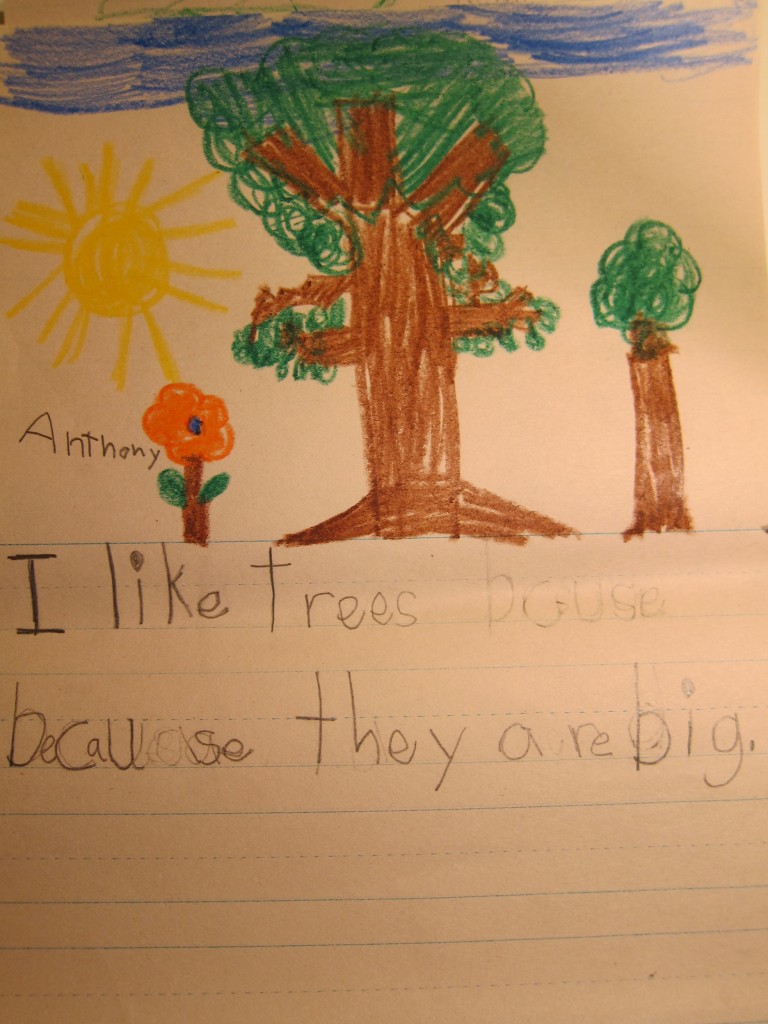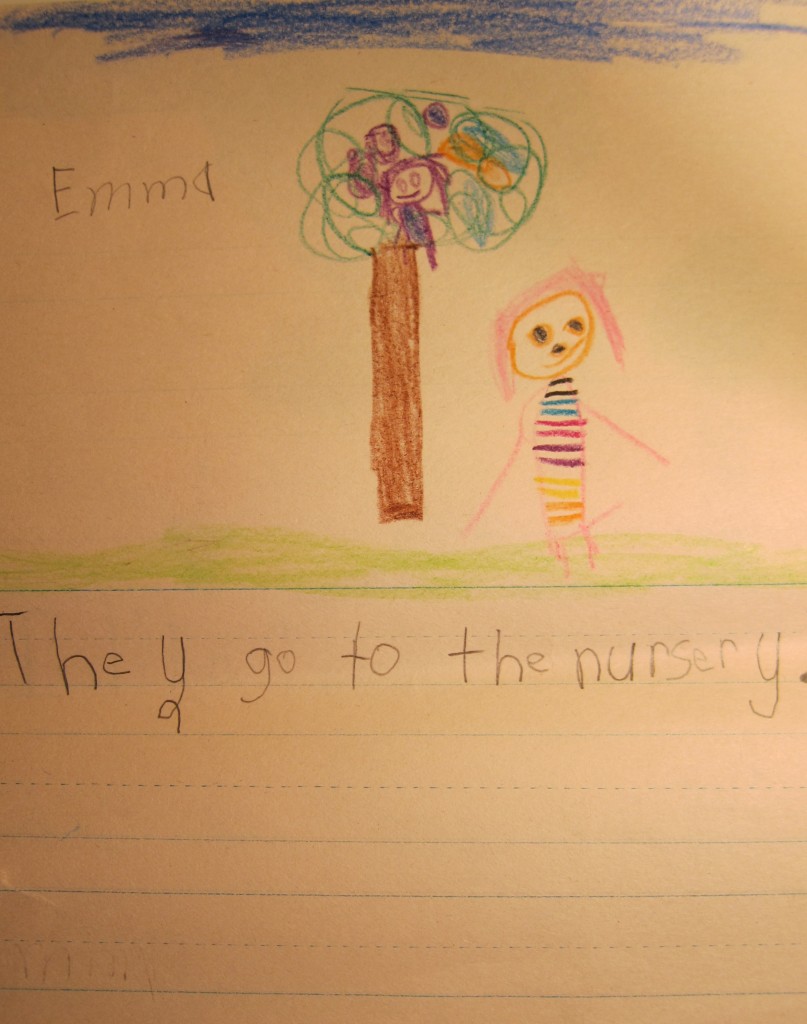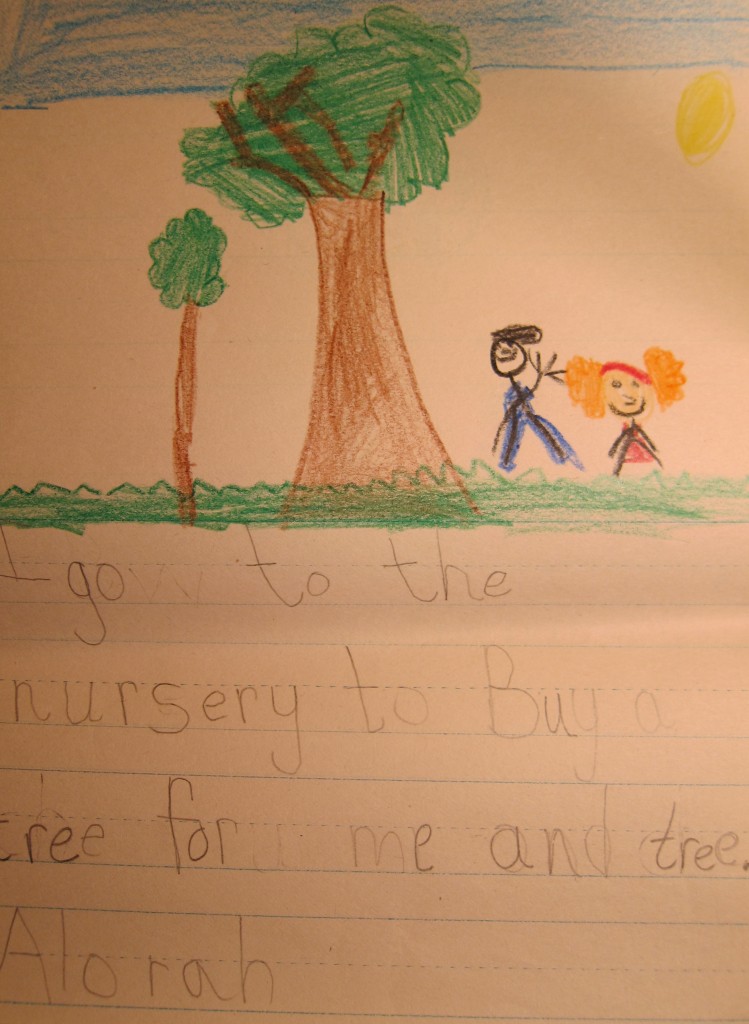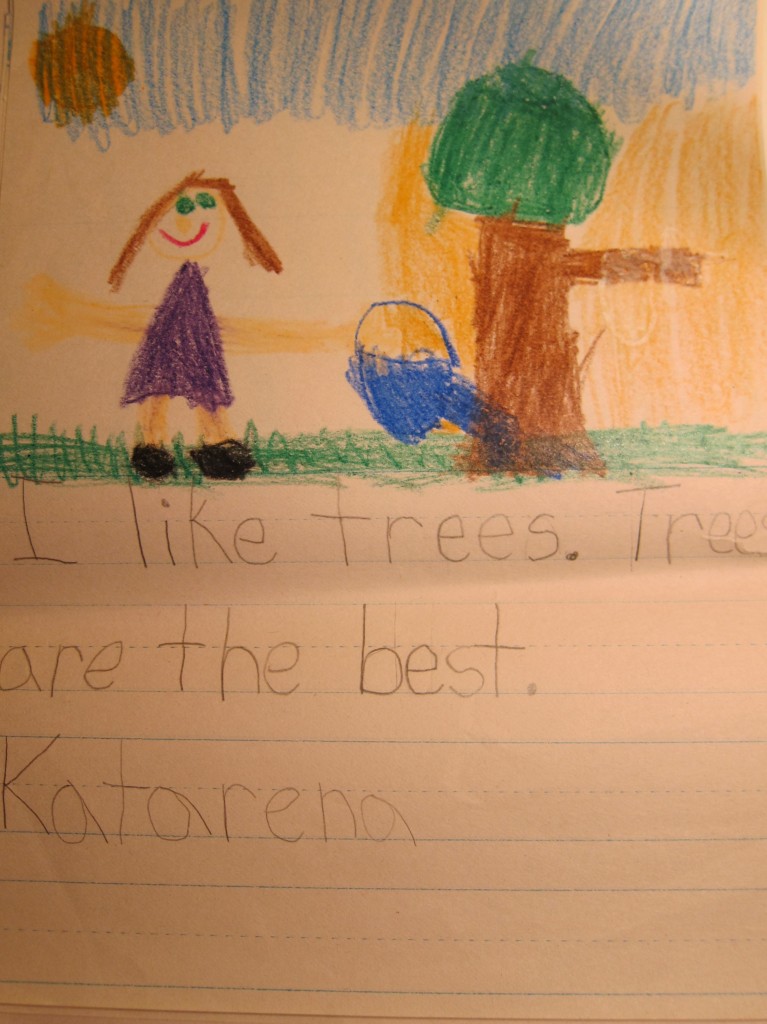 You're right, Katarena! Trees are the best. But you know who else is the best? Mrs. Gagnon's class!