It feels like I've been waiting a long time to show you the cover of How to Behave at a Tea Party. Maybe my whole life. And today I finally get to share it!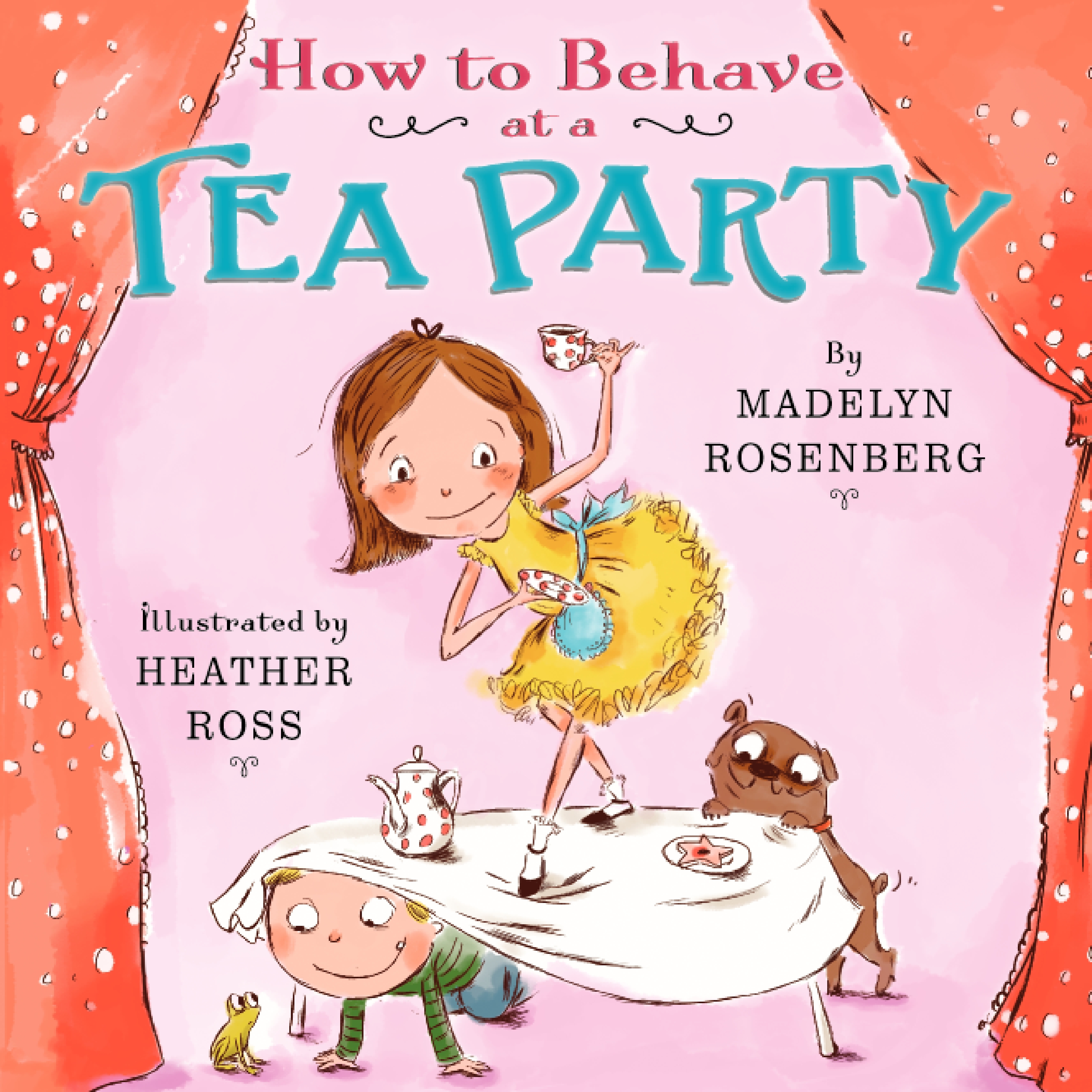 I love the hair that's out of place on Julia's head. I love her willingness to finally leap onto the table top. I love the expression on every character's smiling face. (And I adore their grumpy faces, when you peek inside…)                                The book is illustrated by Heather Ross, and ever since I heard she *might* do it, I have never been able to imagine it in the hands of anybody else. (Check out her fabric designs, if you haven't already. Illustrations you can wear!)
I've always called HOW TO BEHAVE a "brother-sister book." That subject seems to come up a lot in my writing. This piece, to be published by the warm and wonderful folks at Katherine Tegen Books (officially putting me within six degrees of separation from Johnny Depp) is the first brother-sister book I ever wrote.
As kids, my brother and I pinched, wrestled and occasionally beat the heck out of each other. For the most part, though, he was my best ally and friend. When I had kids — brother and sister — I got to witness the same thing. Only it felt brand new. I loved watching them navigate the world (and each other ) when they played. I still do. All of that, combined with my son's type-A personality — and, okay, yeah, mine, too — eventually led to Julia and Charles. I can't wait for you to meet them. And Rexie! And Frog! I hope you'll join all of us for a nice cup of tea. Oh, and did I mention how much I love this cover? I LOVE THIS COVER!
The book hits the streets on Sept. 9th. Meanwhile, for some ideas on what you can do at your own tea party, check out my pinterest page.
To add HOW TO BEHAVE to your Goodreads to-be-read list, click here.
And did you know that, in addition to pre-ordering books online,  you can pre-order them from your neighborhood, independent book store? Months before they're out? My local indie, One More Page, can also arrange for you to get a signed copy when the time is right. (If you call them, please ask for Lelia =)
XOXO
Madelyn