Try saying that five times fast.
Here's a summer-reading project I've wanted to put together for a long time: a scavenger hunt with a read-local twist. My hope is that you, the young readers in my home state, will get a chance to see the types of "state secrets" you'll discover when you read books by authors who are from (and near) Virginia. That includes scenery you might recognize,  restaurants you'll want to visit and places you'll want to go. You might even recognize some of the people. In my books Nanny X and Dream Boy, for instance, I put Miss Pat, my kids' real-life bus driver, behind the wheel. Though my focus here is Virginia, the scavenger hunt is open to kids from all over who want to play. And while you're solving this list, I'll be creating a longer one that teachers and librarians can use in their classrooms this fall.
HUNT RULES: Go to your local library or bookstore — rainy day not required — and see how many of these questions you can answer with a little help from the stacks. While you're looking for answers, I hope you'll fall in love with some of these books and read them cover to cover. If you do, be sure to add them to your summer reading log. Review them! Talk about them!
I'm dividing the list up into sections so that you'll know which books are age appropriate. If you are of I KNOW A WEE PIGGY age, you probably shouldn't be searching through CONSPIRACY OF BLOOD AND BONE. (The reverse if fine, though) I expect younger readers will dip into middle grade books, and YA readers might as well. Don't worry: To be successful in this hunt, you don't have to search through every book on the list — just the ones that are right for you.
When you've finished answering the questions, send me an email with your answers to madelynruth (at) gmail.com with the subject SUMMER READING SCAVENGER HUNT.
If you send five correct answers, I'll send you a bookmark, and you'll be entered into a drawing to win books. If you send ten correct answers, you'll be entered twice. The deadline is August 15, 2016.
PRIZES: I'll be drawing names from those who participate. Two winners will each get three books by Virginia authors (one from me, two from other authors of my choice). Please have a parent or guardian include your age with your entry, and please make sure you have permission to enter. US only, open to kids 19 and younger.
Authors from other states: I hope you'll make a Read-Local Scavenger Hunt of your own. If you do, please send me a link!
Authors from Virginia: If you have a local element in your book that would work in my scavenger hunt, please drop me a line! I want this list to grow and change. Books must be traditionally published, to ensure that they're available in local libraries.
Without further ado, let the hunt begin!
PICTURE BOOKS AND CHAPTER BOOKS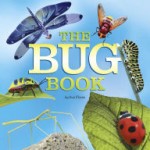 Sue Fliess, author of THE BUG BOOK, sprays herself to keep which insect away when she goes hiking with her family at Great Falls National Park in McLean, Virginia? Find the book to find the bug!
Which Virginia elementary school was the inspiration for NO ENGLISH and also the ZAPATO POWER series, both by Jacqueline Jules? (Need a hint? You can find the answer in the dedication for NO ENGLISH.)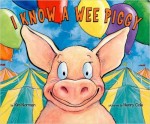 What Virginia town was the inspiration for the county fair in Kim Norman's I KNOW A WEE PIGGY? (Hint: check the dedication.)
When explorer Christopher Newport first sailed to Virginia, he settled a colony at what is called Jamestown today. He brought a well-known settler with him. Can you name him? (Need a hint? The answer can be found on page 19 of CHRISTOPHER NEWPORT by Virginia author Moira Rose Donohue.)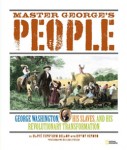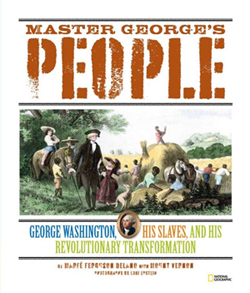 Where in Virginia–and from whom–did George Washington get some of the teeth he had implanted into his jaw to replace his own notoriously bad teeth? (Need a hint? The answer can be found in Chapter 3 of Marfé Ferguson Delano's MASTER GEORGE'S PEOPLE)
FOR MIDDLE READERS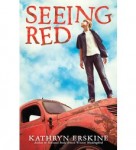 SEEING RED, a middle-grade novel by Kathryn Erskine, is set in Virginia. What Virginia teacher, businessman and politician is Bill Reynolds, the lawyer in SEEING RED, named after? Need a hint? Find the book and check the author's note.
In Richmond, Va., you can find one of America's oldest markets — the Farmer's Market — a public gathering place since 1737. Author A.B. Westrick mentions that market in her book BROTHERHOOD. At what Richmond intersection is the market located? (Hint? It's somewhere in the books first 15 pages.)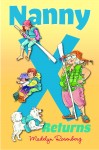 What statue, located on Washington DC's National Mall, loses its thumb in Madelyn Rosenberg's NANNY X RETURNS? (Need a hint? Find the book and head to Chapter 9.)
What Northern Virginia Chinese restaurant makes amazing soup that helped inspire Wendy Shang when she was working on THE GREAT WALL OF LUCY WU? (Need a hint? The answer can be found in the acknowledgements of Lucy Wu. If you visit the restaurant, also try the dumplings.)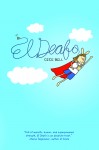 At which school in Richmond did Cece Bell, author and illustrator of EL DEAFO, attend kindergarten? (Hint: Your answer will come from the illustrator part of Cece's job description.)
Tom Angleberger's QWIKPICK books are set in the town of Crickenburg. But that town, with its fountain of poop, is based on a real town with a similar-sounding name. For this one, I need you to test your research skills and find the town in Southwest Virginia. I hope you'll dig into these books, too. I hope you won't dig in the fountain of poop.
FOR YOUNG ADULT READERS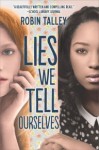 What Virginia-born president is the high school in Robin Talley's LIES WE TELL OURSELVES named after? (Need a hint? The answer can be found in chapter 1.)
What awesome Virginia high school cheered teacher Sarah McGuire on as she wrote VALIANT? (Need a hint? The answer can be found in the acknowledgements of Valiant.)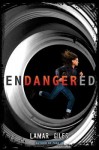 What Virginia coastal landmark/ancient deity inspires Lauren "Panda" Daniels' most furious photo in ENDANGERED by Lamar Giles? (Need a hint? Fast forward to Chapter 10 of ENDANGERED. Though I'm certain you'll also enjoy the first nine.)
In CONSPIRACY OF BLOOD AND SMOKE by Virginia author Anne Blankman, the author's note mentions that one of the real-life characters, the head of the Nazi Party's foreign press division, ended up living in a safe house in northern Virginia during WWII and writing reports on the inner workings of the Nazi Party for US intelligence. Find the book, check out the note and report back!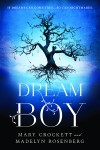 Mary Crockett and Madelyn Rosenberg included references to a number of Southwest Virginia landmarks in DREAM BOY, including two real-life restaurants, a hotel, and a hiking spot. But you only have to name one of them. (I'll give you a hint if you really need more of one, but you have to email me to ask for it: madelynruth (at) gmail.com.)
Hannah Barnaby's novel SOME OF THE PARTS is set in Massachusetts, but the Virginia author still sneaks a Virginia reference in there, by naming
Tallie's therapist after a road that Hannah passes while traveling through Madison, Va. The road is off of the North Blue Ridge Turnpike. Name the therapist and the road. (Need a hint? Follow Tallie to a therapy session in Chapter 7.)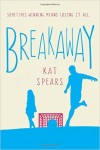 Jaz, the main character in BREAKAWAY by Kat Spears, works as a dishwasher at a bar on Columbia Pike in south Arlington, Va. What is the name of the bar? Hint: Jaz first mentions his place of employment in Chapter 5.
Save
Save
Save
Save
Save
Save
Save
Save
Save
Save
Save
Save
Save