My acting history is fairly short. I was a box of granola in a play about the four food groups. (I know there are more food groups now; I'm old.) I was a fairy in A Midsummer Night's Dream. I was Jill in an updated play based on nursery rhymes. And that pretty much covers it. Our high school did mostly musicals, and I learned long ago that if I sing like a bird, it's probably more magpie than nightingale. That kept me in the audience.
Until last month, when Scholastic put on a Reader's Theatre for librarians at the ALA meeting in Atlanta. For the event, they divided us up, seven authors for six books (I cowrote my upcoming novel with Wendy Shang, which makes for fuzzy math). We performed scenes from our own books, and from other authors' books as well. I was the narrator for Natasha Tarpley's just-released Harlem Charade. I was the mom in Gordon Korman's upcoming Restart. And I was one of the grandmothers in my book with Wendy, This is Just a Test. (Gordon played the main character, David, in that one, making me both his mother and his grandmother in a span of 15 minutes. Wendy played the other grandmother and Natasha played the mom.)
We had a full house. I did not pass out from stage fright. All in all, a success. Plus? It was so much fun. I loved being able to present our work that way, and to make the characters sound a little bit the way they sounded in my head. I loved hearing people laugh in all of the right places. And I loved hearing Wendy sound like a trouble-making football player for Restart.
For part two, the other three writers/readers mixed it up on stage, including the stellar Emma Donoghue, (The Lotterys Plus One), Kathryn Lasky (Night Witches) and fellow Virginian Lamar Giles (Overturned).
I don't have any photos of us reading (if I get some, I'll add to this post) but I do have these:
Pre-reading: Some coaching from the pros who make Scholastic move and shake: David Levithan, Emily Heddleson and Lizette Serrano.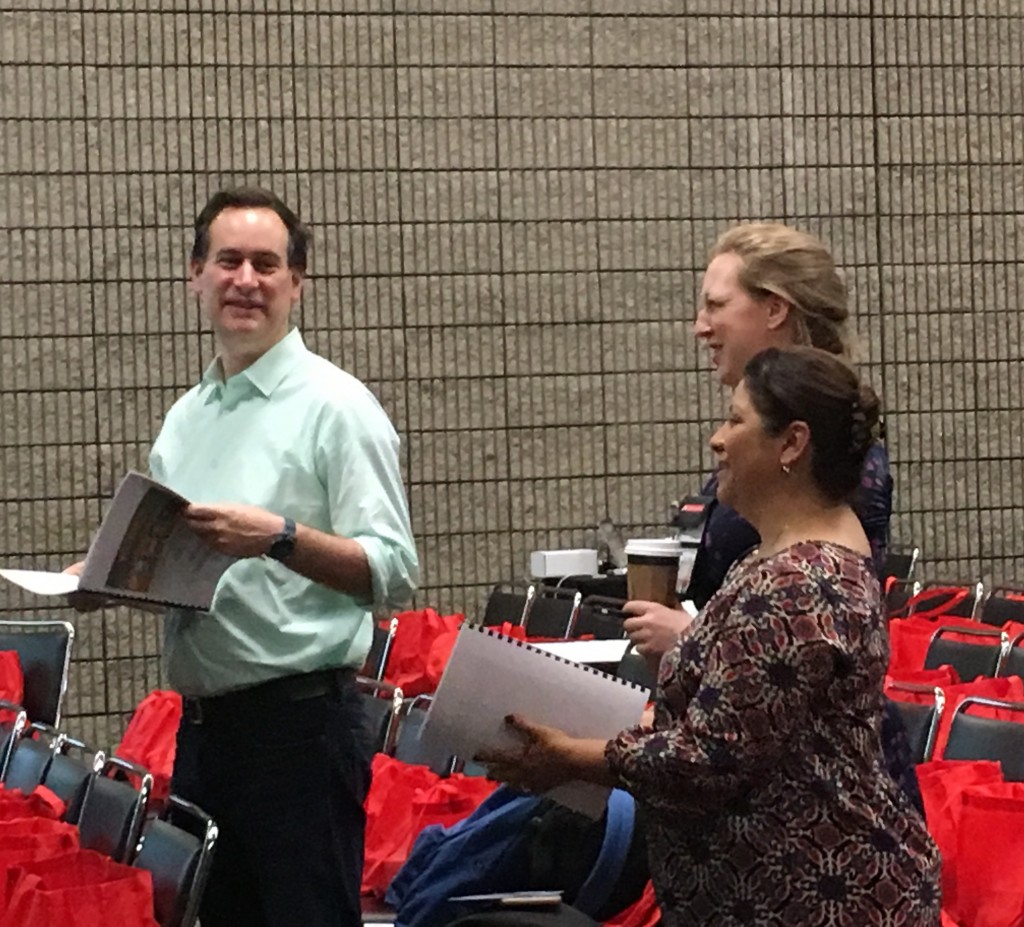 Our script!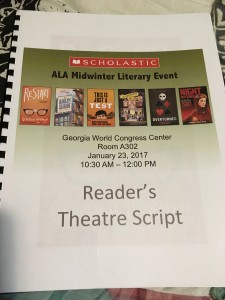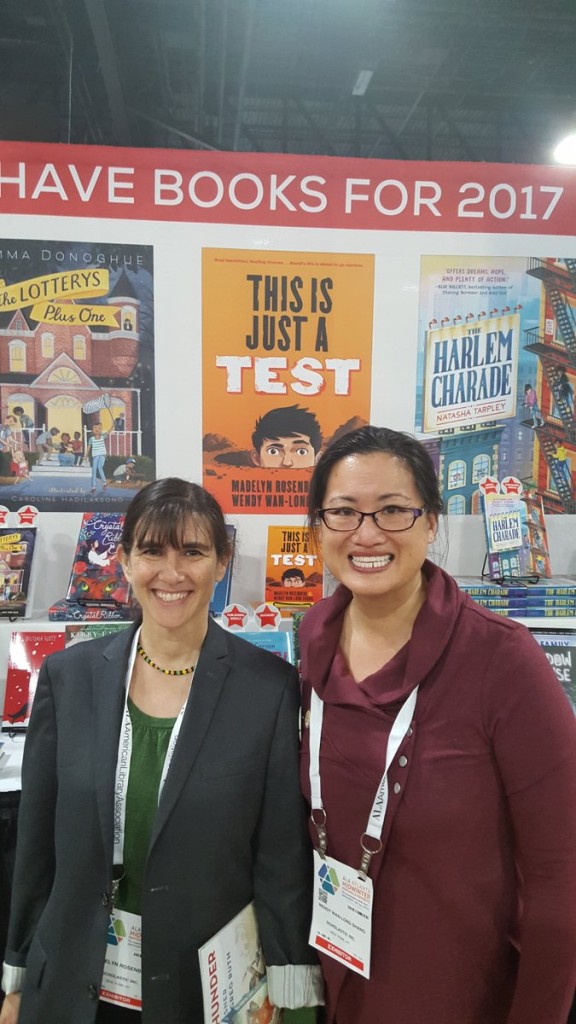 Me and Wendy in front of the Scholastic booth. (Photo credit: Lizette Serrano)
Save
Save