Today I'm talking with Wendy Wan-Long Shang about her new book, The Great Wall of Lucy Wu. When I talk to Wendy we usually aren't sitting, we're doing something else. Pacing, for example, or playing tennis badly. So I figured that today, instead of asking you to join us on my virtual couch, I'd have you meet us at the courts in Falls Church. Pretend my shoulder isn't still sore from early fall, and that I just hit a serve that Wendy could actually return, as opposed to whacking the ball over the fence. Pretend that we're working off every cookie we consumed between Halloween and New Year's.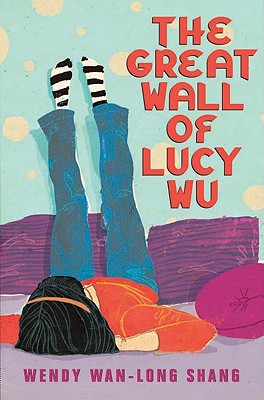 Wendy grew up Chinese American in Northern Virginia. I grew up Jewish in Southwest Virginia. We are linked by being The Only One and by a really bad 80s soundtrack. Plus, we're in the same critique group. I was lucky enough to read Lucy Wu before it became a bound book and I have been lucky enough to read it again and again since it acquired a hard cover, with Wendy's name printed on it in purple. (Details on how to enter to win a signed paperback copy at the end of this post.)
Me: This is the first manuscript you ever wrote, and it's being published by Scholastic. Why shouldn't we hate you? 
Wendy: (Laughing) I get your point, but you shouldn't hate me because I've got hundreds of pages in the drawer that I've written since then that will probably never see the light of day again.
Me: (With another perfect serve.) You got your degree in law, as did a whole bunch of other children's writers I know. Is that just a coincidence? Or is there something that makes the transition from law to children's writing a natural fit? 
Wendy: (With a perfect return.) I know – it's crazy, right?  Louis Sachar, Rebecca Stead, Francisco X. Stork and Kathy Erskine, just to name a few off the bat.  And in our own writing group, Moira Donohue. Studying the law definitely instills a daily writing practice, an analytical approach to writing and reading with a sharp eye, which are skills any writer needs.  As for writing for children specifically, perhaps after writing for judges and other lawyers, it's a relief to write for a more discerning and appreciative audience.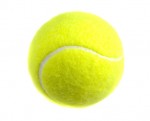 Me: Most stories start with a seed, or maybe a kernel of something – a kernel of truth, or of character, or perhaps a single event. What was the kernel or seed that bloomed into Lucy? 
Wendy: What I really wanted to write about is this moment that occurred in my family. A distant relative contacted my mother for some genealogical information, and after she sent him some photographs, he told her, "I thought I'd never see those photographs again."  It was an incredibly powerful moment for me because it conveyed so much about what had happened in China, and how much the meaning of photographs has changed in the digital age.  We don't worry about losing photos any more.  
 

Me:
(Darn. Out of bounds.) One basic question you'll get asked a lot, since this is realistic fiction, is: How much of this is REALLY real. How much of Lucy is you?
Wendy: (Perfect serve!) To quote the philosopher Johnny Depp, "With any part you play, there's a certain amount of yourself in it.  There has to be, otherwise, it's just not acting.  It's lying."  I think to a certain extent, the same is true with writing.  There are tiny bits of truth about me that are in Lucy, that I wanted to share with the reader, though ultimately, she is her own person. 
 
Me: (Perfect return.) Related to the "what's real?" question: Did your parents pressure you when you were a kid? 
Wendy: My parents made it very clear that my first priority was school and good grades.  I remember my dad taking me to a bookstore and saying "we will always buy you books if you need them for school, even if we don't have a lot of money." So that is its own kind of pressure. And it didn't help that I had a brother who graduated valedictorian of his senior class!  Still, I would say it was not like the pressure that some parents apply today.  My parents never looked over my shoulder to make sure I did my homework, or told me to do things to be more attractive to colleges.   They gave me a lot of freedom that way.   
Me: (With ANOTHER perfect serve. Clearly this tennis match isn't real.) Did they pressure you to go to Chinese school?
Wendy: I  wouldn't call it pressure to go to Chinese school, because it wasn't presented as a choice. (Laughs, but not maniacally.)
Me: Do you play basketball?
Wendy: Not beyond HORSE. 
[Note: Last January, when Wendy was in the middle of her edits, we played HORSE. And AGENT. And EDITOR. Our hands are frozen. Still.]
Me: Did you ever have to share a room?  
Wendy: No, not until college, where I met one of my best friends. 
Me: Did people tease you about being Chinese when you were growing up?  
Wendy: Oh yes.  The Washington area is so amazingly diverse now that it's hard to believe that something like that would happen, but it did.  But here's the saddest part – it never occurred to me that they were wrong.  I mean, I fought back because I didn't like it, but it took a long time for me to process it as something morally wrong as opposed to personal. 
Me: (Ace.) Lucy doesn't have many Chinese friends in her school. How many Chinese friends did you have growing up in Northern Virginia? 
Wendy: Not many.  I remember being the only Chinese girl in first grade, and feeling this enormous relief when a girl whose dad was Chinese joined the class.  Leslie Tsou, if you're out there – hi!  In my very large northern Virginia high school, I think I could count the number of Asian – not even Chinese – classmates in my graduating class on one hand. 
Me: Talk about the role of dumplings in your life.
Wendy: A lot of Chinese rituals and practices were kind of mysterious and inaccessible to me as a kid. I would remember my mom coaching me in the car on the way to some place, telling me what to call certain people, etc. But making dumplings was something I understood, because they are something you see being made from the bottom up – you see how the wrappers are made, how the filling is mixed and how they're folded. It's also a really perfect communal activity because first you sit around, making dumplings and talking, and then you get to eat them together. It's a great way to spend a cold winter afternoon!
 
Me: (If we're going to talk about dumplings, we might as well get some. Put away your racquet and follow us over to Annandale's A&J Restaurant, which you will see mentioned — and with good reason! — in the acknowledgements in Wendy's book.) You have some memorable scenes with food in Lucy — the banquet scene in the restaurant, and in the kitchen making dumplings with Yi Po. And of course, the whole reason they find Yi Po actually relates to food.
Wendy: To me, growing up, Chinese food represented both pleasure and terror. There are so many foods my mom made (and still does) that are synonymous with comfort and love. On the other hand, there were also times when we went to these banquets at restaurants and I thought: there is no way you're getting me to eat that! I still remember crying when I saw a whole, cooked Peking duck. I drew upon these memories to help develop Lucy. And now that I think about it, it's possible that every major scene in that book has food in it.

Me:
Oh my gosh, you're right! But I think a memorable food scene (or in this case, multiple memorable food scenes) is always a good sign. Every time I think of a favorite book, I can vividly recall some food associated with it. Harriet the Spy? Tomato sandwiches. A Wrinkle in Time? That awful meal that tasted like sawdust to Charles Wallace and of course Mrs. Murray's stew. Harry Potter? Too many to even mention, but we can start with butter beer. (The rest of you: try this at home!)
Wendy: Food was practically an obsession in the Little House books, and rightly so. And all I need to say is Turkish Delight and you know what I'm talking about. (By the way, can I just say that I tried Turkish Delight and it's not family betrayal-worthy. A Heath bar, maybe.)

Me:
Even though you write fiction, I know you do a lot of research when you take on a new story. (That's what we're all doing here at A&J, people: RESEARCH.) Talk some about the research you did for this book. 
Wendy: I  read first-hand accounts of the Cultural Revolution, but the thing that really got to me was this video I found on YouTube.  This man talked about how his wife, a dedicated teacher, had been beaten to death in the early days of the Revolution by her students, and how they put these hate-ridden signs around their home that he was forbidden to take down.  He was completely lacking in self-pity, but the pictures were just horrifying.  It reaffirmed my decision to include this subject in my book – I wanted to find a way to honor her memory and other victims like her.  I think it's a hard topic to tackle head-on, and certainly, I can understand why a young reader would not pick up a book about this, when it's a relatively unknown subject.  But maybe to present a bit of it is more manageable, and then I hope the reader will move on to other books that present a fuller view of this.
 
Me: Did you grow up knowing about the Cultural Revolution? Was it something your parents talked about? 
Wendy: I did not grow up knowing about the Cultural Revolution.  When I got to college, I took courses on Chinese history and then I tried to talk to my parents, but they always reacted with enormous pain, almost revulsion.    
Me: And finally: why do you like to write middle grade?  
Wendy: I love to write middle-grade because I love to read middle-grade.  It's an incredible genre.  I feel like middle-grade is like an airport – your reader can take flight to anywhere from there, and often it's their FIRST flight, to a new country, a new experience, a different part of the universe even – and we authors get to go with them! 
 
Me: Thanks Wendy. And it's been so long since I've done an author interview that I almost forgot to ask my usual ending question: What is your secret talent? For example, my brother can make a messy room look clean when it really isn't, and Tom Angleberger is a juggler, though that talent is not-so-secret.
Wendy: I'm really good at finding other people's stuff. (In my family, anyway.)
Me: As a chronic Loser of Keys, I need you around here. Well, you or a metal detector. Thanks! And thanks to the rest of you for joining us for conversation, good dumplings and bad tennis. If you want to play another game — one that doesn't cause any shoulder injuries — I'm giving away a signed ARC (Advance Readers Copy) of Wendy's book. All you have to do is leave a comment at the end of this post. You might mention your favorite Chinese food (snow pea shoots for me) but really, you don't have to even do that to qualify — just say hi. You have between today, the birthday of the Flaming Lips' Wayne Coyne, and the end of the day on Jan. 19, the birthday of the amazing Dolly Parton.
 
To follow Wendy on her blog tour you can go back in time to From the Mixed Up Files, a middle-grade group blog where she posts regularly. They interviewed her on January 11. You can also check out yesterday's interview with National Book Award Winner Kathryn Erskine. And you should definitely pay a visit to Jama Rattigan's Alphabet Soup; Jama welcomes a new book like no one else I know!